COPYRIGHT CLAIMED
Copyright 2013 - Kelab Peminat Shahir Malaysia. Al Rights Reserved. "Shahir's Official Site, Shahirfc," or "the site" is maintained by Kelab Peminat Shahir Malaysia. Copyright content is claim to Kelab Peminat Shahir Malaysia unless be told on each articles. Site by www.webs.com and www.weebly.com, all design (except the layout) is designed by Kelab Peminat Shahir Malaysia.
We would like to thanks all of the fellow list for make sure this website a success:
AF TALENTS/ ASTRO ENTERTAINMENT SDN. BHD. & Management Team
for a big support in the making of this website by providing us with an official infos, photos, videos & clips (for the sound clip of the song, all songs are under copyright of Astro Entertainment)
MEDIA RESOURCES
for the latest spread and news of Shahir
SHAHIR & SHAHIR'S FAMILY & RELATIVES
in supporting us through the first day until now
& THE REST OF THE SHAHIR's FANS (Shahirzoners, Shahiratics, Shaxiers etc.)
Powered by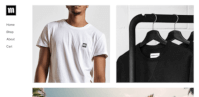 Create your own unique website with customizable templates.